Jump to:  About SEEDS | Apply for a Grant |  Tell your friends... | Active and Past Awards | Downloadable Documents
Sow the SEEDS of Systems Change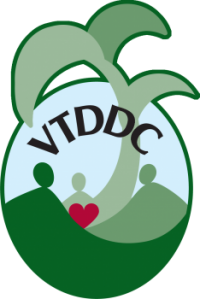 The Council periodically invests in creative, new ideas that support inclusion, self-determination, and productivity.  These SEEDS grants are intended to "jump start" a new approach or to spread a new way of thinking about a disability issue.
SEEDS Grants aid projects in Capacity Building, including strategic planning, outreach and coalition development, training, and small scale demonstration projects (pilots).  Please note that there are additional requirements for demostration projects.
SEEDS grants are nonrenewable awards that provide $10,000 to $15,000 in project support for up to one year.

Qualifying projects must:
Support at least one goal or objective in VTDDC's Five-Year Plan
Be managed by a nonprofit entity
Reflect the values of the federal DD Act - inclusion, productivity, independence, and self-determination.
VTDDC also places priority on projects that will improve the lives of people with developmental disabilities living in underserved rural areas of Vermont where there is significant poverty.
Interested in Applying for a Grant??
VTDDC is not currently accepting SEEDS Applications.  Please return to this site to see when a new call for proposals is announced.
For your information, you can see the SEEDS application, instructions, and attachments:
Tell your friends...
Do you know someone who could do incredible things with a SEEDS grant from VTDDC?
Download and share the brochure.
What are the Active and Past Awards?
---
Downloadable Documents seen on this page: