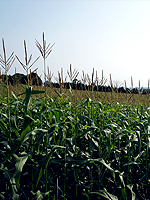 Several years of information gathering about America's general population has found that there is a significantly hire percentage of children with disabilities living in rural settings than urban ones.
The report, released last month, summarized the data
and found that children with disabilities more commonly lived in rural areas than urban ones. Rural children were also less likely to see a mental health professional, therapist, have a wellness checkup, and receive special education services.
Researchers who filed the report wrote a disclaimer which stated there was no way for them to follow-up on the validity of the information provided, and concluded that additional research would be needed to identify unmet needs and to reduce the disparities between rural and urban communities.
---
Side note:
The last United States Census (conducted in 2010) found that Vermont had the second most rural population in the county (61.1%).