Jump to: VTDDC Board Members | Join the Council | Downloadable Documents
People with developmental disabilities and family members are appointed for up to two three-year terms by the Governor. By speaking from their lived experience, they play a key role in letting VTDDC know what is happening for those with developmental disabilities in Vermont communities.
Members work together to promote policies and best practices that will improve the lives of Vermonters with developmental disabilities and their families. They create the Council's Five-Year State Plan, adopt an annual budget, and make grant awards. Members are expected to attend four day-long meetings each year and to be active participants on a Council committee. Members receive a small stipend, and they are reimbursed for travel expenses.
VTDDC Members as of March 2023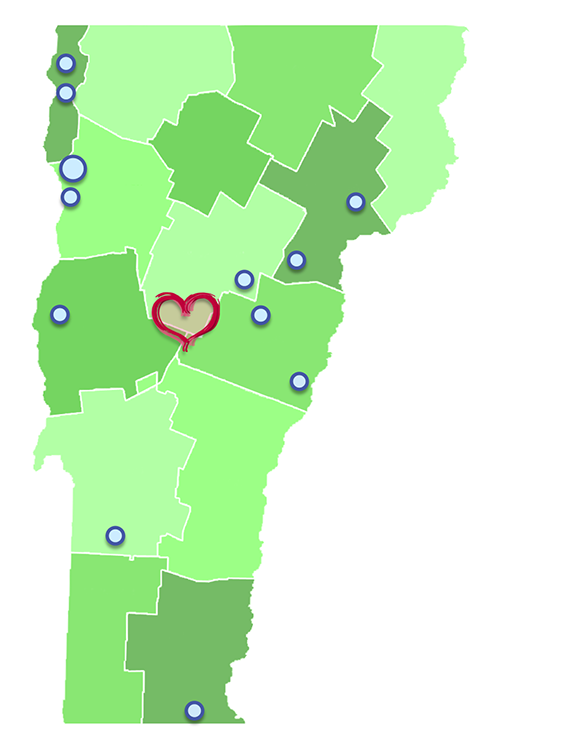 VTDDC membership reaches statewide. All self-advocate and family members are first voted on by the full Council before they are recommended to the  Governor for a three-year appointment.  These members may serve for a second three-year term if authorized by the Governor.  State agencies and partner organizations select their own representatives who serve without term limits.
Self-Advocates and Family Members:
Anastasia Douglas from Barre. Chair and Family.
Candice Price from Addison. Vice-Chair and Self-Advocate.
Crista Yagjian from Guilford. Vice-Chair and Family.
Amanda Bianchi from Swanton. Member and Self-Advocate.
Kate Daly from Danby. Member and Self-Advocate.
David Frye from North Ferrisburgh. Member and Self-Advocate.
Jonathan Gardner from Groton. Member and Self-Advocate.
Michelle John from St. Johnsbury. Member and Family.
Steve Kieselstein from Burlington. Member and family.
Ted Looby from Burlington. Member and family.
Havah Walther from Hartford. Member and Family.
Self-Advocates and Family Members who are waiting to be appointed by the Governor:
Kele Bourdeau from Fairfax. Member and Family.
Justin Thunder Bear Deth from St. Johnsbury. Member and Self-Advocate.
Collins Twing from Chelsea. Member and Family.
 
Agencies and Organizations Represented on the Council:
Emerson Wheeler from Agency of Human Services: Department of Health
Betsy Choquette from Agency of Human Services: Vocational Rehabilitation
Danielle Brier from the Department of Vermont Health Access
Adam Poulin from the VT Department of Health, Maternal & Child Health Division
Lindsey Owen, Esq. from Disability Rights Vermont
Beth Sightler from Champlain Community Services, Inc
John Spinney from Agency of Education: Transition Aged Youth
Jesse Suter from University of Vermont, Center on Disability and Community Inclusion
Melanie Feddersen from Agency of Human Services: Department of Aging & Independent Living
Join the Council and speak for your community...
VTDDC recruits new members in the late spring, but applications are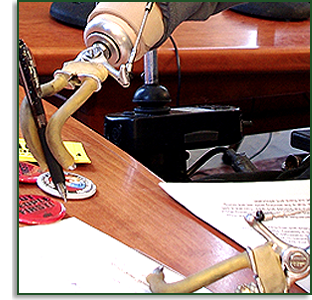 accepted on a rolling basis. To be considered for membership, please fill out the member application. You can type your application on the computer or print it out and hand write it. If you need support to fill out the application, or if you need an alternative format, please contact VTDDC.
The Council's Membership Committee reviews all applications. They may ask for additional information or invite an applicant for an interview. The Membership Committee makes recommendations to the full Council, which will vote on whether or not to recommend the candidate to the Governor for appointment. 
Openings are limited. Please be aware that many factors are considered in selecting members, including the need to recruit a diverse group that represents the various regions, cultures, and experiences with disability that can be found in Vermont.
---
 Downloadable Documents seen on this page: