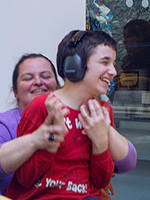 The United States Department of Labor (DOL) recently weighed-in on the question of whether an employee is entitled to unpaid leave to attend a child's special education meetings under the Family and Medical Leave Act (FMLA).
The DOL was responding to an inquiry from a parent whose employer had granted FMLA for her two children's medical appointments but denied a request that attending IEP meetings be treated in the same way.
The guidance letter found that IEP meetings are medically necessary and listed the Individuals with Disabilities Education Act (IDEA) as a predominate factor in their ruling. Furthermore, because IEP meetings typically include many health professionals like therapists and psychologists who look after the development and well-being of the child, a pediatrician does not have to attend the meeting for it to qualify.
The letter carefully sited various court-cases where an employee was protected by the FMLA when attending attend medically necessary conferences and meetings that were essential to the health of a family member.  Although the guidance is only binding in the particular case brought forward, it suggest that the DOL is sympathetic to a broad understanding of the FMLA.
The name of the employee who wrote the Department of Labor was withheld to protect her identity.
For more information read the article by Disability Scoop.
---
Side notes:
The FMLA allows employees to take unpaid time off from work without risk to their job, status, or benefits.