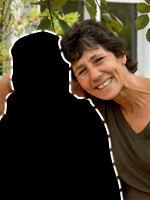 Under pressure to find savings, the Social Security Administration wants to revisit guidelines for people who receive, or wish to receive, Social Security Income (SSI) and/or Social Security Disability Insurance (SSDI).
The Social Security Administration feels that too many people are wrongfully taking advantage of how "easy" it is to receive and keep benefits. By changing the rules, they could save $2.8 billion over the next ten years.
To cut spending, changes will include:
Hiring more professionals to conduct "continuing disability reviews" on more people more often. Opponents say that these reviews are already confusing and put many at risk of being wrongfully denied. Furthermore, the Government Accountability Office is investigating wrongful denials under the current rules.
Reorganizing how people receiving benefits are categorized to receive benefits and adding a fourth group termed "medical improvement possible." Currently, a person may file for benefits under one of three categories: "medical improvement expected," "medical improvement not expected," and "medical improvement possible." The difference between categories has to do with how often the individual will be reassessed for eligibility. The fourth category would require review every two years, or almost immediately upon completing the two-year application process.  
The Social Security Administration will accept public comment until the deadline, January 31, 2020. You may submit it by web using the link above, or post mail your comments to:
Office of Regulations and Reports Clearance, Social Security Administration, 3100 West Highrise Building, 6401 Security Boulevard, Baltimore, Maryland 21235-6401
For more information read the article by USA Today.
---
Side note:
More than 16 million Americans receive either SSI or SSDI.