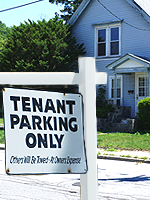 Affordable housing options expanded for Americans with disabilities as Federal Government awards millions.
The
United States Department of Housing and Urban Development
(HUD) announced that it will distribute $130 million dollars nationwide to housing programs that aid people with disabilities. This award comes after settling disability discrimination claims against various Housing Authorities in several states.
According to the
report by the Department of Housing
, Vermont will receive a total of $1,083,179. This will be distributed through Section 8 Vouchers issued by the following housing authorities: 
The funding may only be used to help individuals under the age of 65 who are at risk of homelessness or becoming institutionalized, or to help individuals trying to leave segregated housing.
---
Side note:
Because the need for affordable-housing in Vermont is so great, there is a waitlist for programs that offer rental assistance or Section 8 housing.