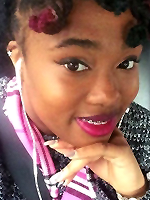 The proposed bill would give nationwide clearance to law enforcement agencies and allow them to reach the public whenever a missing adult with a disability is in danger.
Adults with physical and/or intellectual disabilities are among the most vulnerable, but there is no official means to locate an adult who is considered lost, missing, or possibly in danger. The Ashanti Alert (H.R.5075) hopes to change that.
The bill is named for Ashanti Billie, a young woman with a developmental disability who went missing in Virginia in 2017. Billie's body was found in North Carolina 11 days later.
If passed by the Senate, the Justice Department would be tasked with designing a national alert service. The Ashanti Alert would reach the public through the same channels as the AMBER Alert (for children) and Silver Alert (for seniors). Many Americans are already familiar with seeing these missing-person alerts pop-up on their cell phones.
For more information read the article by CNN.
---
Side note:
The Ashanti Alert is named after a missing woman who did not qualify for an AMBER Alert. Her family believes if there had been an alert for people with disabilities that she'd still be alive.