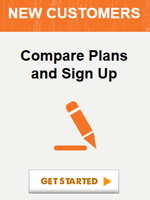 At a time when "shopping around" is a way of life for many Americans, Vermonters are urged to consider their budgets, their health, and insurance plans.
Health plans that may have worked well for an individual or family this year may not work as well in 2019. This is because there have been adjustments in federal policy. Vermonters can anticipate changes to all 26 health plan options offered by the Vermont Health Connect. The plans affected most are those that fall under the "silver-level" tier.
The 2019 Plan Comparison Tool is the most reliable way for Vermonters to safely shop for savings without compromising their privacy.
People who continue to pay their insurance bill will not experience a lapse in service with the auto-renew feature. However,the Department of Vermont Health Access strongly cautions people from renewing prior to comparing plans.
Open enrollment starts November 1st and runs to December 15th --  that's 45 days to research, compare, and begin payment. Those who miss the deadline will not have another opportunity to enroll or change plans until next year, unless they have a significant change in life circumstances like changing jobs or the birth of a child.
Applicants who qualify for Medicaid do not have a deadline.
For more information read the press release from the office of Governor Phil Scott.
---
Side note:
There are four ways to sign-up during the Open enrollment period:

Online, by phone, by paper, or in person.

Vermonters may call 1-855-899-9600 for guidance during the sign-up period.