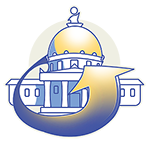 VTDDC is at the State House closely monitoring policy that could impact Vermonters with disabilities. We also follow policy developments at key government agencies, including Human Services and Education.
The 2020 legislative session adjourned in September, but the Vermont Developmental Disabilities Council never rests. We want to empower all of Vermont's self-advocates and family members to stay current about policy changes, advocacy opportunities, and trainings.
Sign-up for our Policy Alert newsletter and stay in the know.