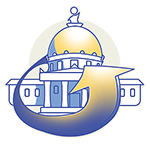 VTDDC is at the State House closely monitoring policy that could impact Vermonters with developmental disabilities...and in the summer, we also take note of development at key government agencies.
This summer there have been big changes in the leadership of the Agency of Human Services (AHS) and the Department of Disabilities, Aging, and Independent Living (DAIL). AHS Secretary Al Gobeille resigned and AHS Deputy Secretary Martha Maksym became the Acting AHS Secretary.  DAIL Commissioner Monica Hutt was appointed Acting AHS Deputy Secretary and Camille George, DAIL's Deputy Commissioner became DAIL's Acting Commissioner. Megan Tierney-Ward, DAIL's Adult Services Director became DAIL's Acting Deputy Commissioner and Angela Smith-Dieng became the Acting Director of the Adult Services Division. It is unclear when Governor Scott will appoint a new AHS Secretary.
We at the DD Council congratulate Commissioner Hutt, Acting Commissioner George and the rest of the leadership team at DAIL and wish them the best of luck as they steer the Agency and the Department through these challenging times.
Contact Sue, VTDDC's Senior Planner and Policy Analyst, by email and see what else the Council is up to: Susan.Aranoff@Vermont.gov