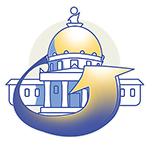 VTDDC is at the State House closely monitoring policy that could impact Vermonters with developmental disabilities...and in the summer, we also take note of development at key government agencies.
The 2020 Legislative Session is set to begin on January 7, and the Council is hitting the ground running. New this year, the Council has voted to adopt its first Legislative Platform. While there are a lot of issues on the Council's radar, these 3 rose to the top of our priority list.
Ensure that a majority of the members of the State's Special Education Advisory Panel is composed of people with disabilities or family members of individuals with disabilities (ages birth to 26), as required by federal law.
Protect Medicaid by: (1) shoring up community-based services to Vermonters with disabilities before new investments are made in reforming traditional medical care; and (2) commission an independent study before deciding whether to renew the All-Payer Accountable Care Organization Model Agreement and if renewed, under what terms.
Create an Independent Developmental Services Advocate, similar to the Office of the Long-term Care Ombudsman.
For questions about these or any other issues touching on the lives of Vermonters with developmental disabilities and their families please contact Sue at the Council office.
Contact Sue, VTDDC's Senior Planner and Policy Analyst, by email and see what else the Council is up to:
Susan.Aranoff@Vermont.gov