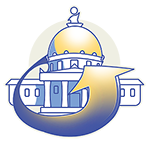 VTDDC is at the State House closely monitoring policy that could impact Vermonters with developmental disabilities...and in the summer, we also take note of development at key government agencies.
The Vermont Developmental Disabilities Council's Legislative Platform has identified three issues as our top priorities for the 2020 Legislative Session.
It is time for Vermont to create and fund an independent Office of the Developmental Services Advocate. Like the Long-term Care Ombudsman, the DS Advocate will resolve individual complaints, educate people about their rights, and advocate for policy changes that protect consumer rights and allow individuals in the Developmental Services System to make decisions about where and how they will live.
We must protect Vermont's Medicaid Program so that there are adequate funds to address the needs of vulnerable Vermonters, including those with long-term support needs. VTDDC is asking for an independent evaluation of our current healthcare reform efforts before we renew the All-Payer Accountable Care Model Agreement. We also believe the State must invest Delivery System Reform Funds in our community-based agencies before we commit additional funds to Vermont's only Accountable Care Organization.
Vermont's Special Education Advisory Board must have a majority of members be individuals with disabilities or their parents as required by federal law. This will give people impacted by special education services a chance to shape the policies guiding those services.
If you have any questions about our Legislative Platform, want to understand more about any of the issues, or want to know what's happening with these issues or others during the session, contact Susan or Kirsten at any time: 802-828-1310.
Contact Sue, VTDDC's Senior Planner and Policy Analyst, by email and see what else the Council is up to: Susan.Aranoff@Vermont.gov