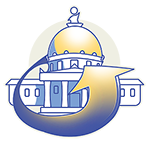 VTDDC is at the State House closely monitoring policy that could impact Vermonters with developmental disabilities...and in the summer, we also take note of development at key government agencies.
The Legislature is continuing to meet remotely. All of the Legislative Committees have their Zoom links on their Committee Agendas. You can also go back and see previous meetings on video.
The Vermont House passed 
a second budget adjustment bill
 – H.953 to address revenue declines brought on by the COVID-19 crisis. The legislation addresses a $195 million hole in the current state budget. H.953 will be voted on by the Senate this week.
The Legislature is now working on a three month "Skinny Budget" – which they expect to pass before the end of June to cover at least the first quarter of Fiscal Year 2021 (July 1 - September 30th). The Skinny budget is expected to be modeled on 8% reduction of the current year – FY2020. Therefore, the first quarter would be 23% of the FY 2020. Some departments may face cuts. We are waiting to see the proposals for developmental services.
Then the Legislature is expected to break and come back in the end of summer to pass the remainder of the FY 2021 budget.
Contact Sue, VTDDC's Senior Planner and Policy Analyst, by email and see what else the Council is up to:
Susan.Aranoff@Vermont.gov