Jump to: Who applied? | About the Trainer | When did it take place? | Registration | Downloadable Documents
Customized employment training for
family members and providers.
Everyone can Enjoy the Benefits of Employment!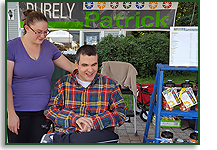 The Vermont Developmental Disabilities Council was pleased to offer a free course about customized employment (CE) and entrepreneurship for people with developmental disabilities.  On-line classes took place from July to September 2022, and ended with an in-person workshop on Saturday, September 24, 2022.
All people, given the right support, can build meaningful and financially rewarding careers. The question is not if work is possible (it is!), but rather what work is the best fit for that person.

Customized employment is a strategy designed to identify and support someone – including someone with higher support needs – in a work opportunity that matches the individual's  strengths and interest to the employer's need.  A customized employment opportunity may not follow a traditional job description.  It may even involve creating one's own business.  In fact, individuals with disabilities and their families are increasingly turning to entrepreneurship as a career strategy.
Nationally Recognized Trainer
Vermont is a leader in competitive, integrated employment for people with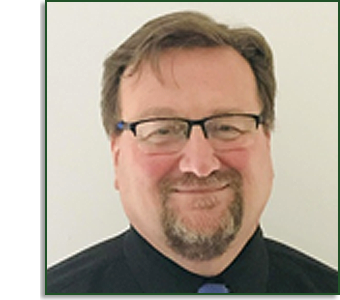 developmental disabilities; but there is always more to learn.  The DD Council Program Committee vetted many proposals before selecting Griffin-Hammis, Associates, (GHA) an award-winning, internationally recognized pioneer in the field of customized employment services for people with disabilities.  
Senior Consultant Corey Smith from GHA was the lead trainer for this course.  Corey's work has included the development of Customized Employment services in both metropolitan and rural communities, as well as working with funders and Universities on best practices strategies. Corey brings many years of experience in direct services, administration, organizational transformation, and development, for organizations providing employment services.
Building Their Toolkits
This course was for individuals who wanted to expand their skills in supported employment. They learned how to advocate for employment services to enhance the lives of adults with intellectual and developmental disabilities.
The fun, interactive training was scheduled on alternate weeks from mid-July to September 24, 2022.  Broken into two-hour sessions, the course covered the curriculum linked below.  Although attendance was highly recommended, sessions were also taped for those missed the class. This detailed course description was shared with participants.
Unit 1: Introduction to Customized Employment

Thursday July 14, 2022
Saturday July 16, 2022
 

Unit 2: The Discovery Process/Discovering Personal Genius

Thursday July 28, 2022
Saturday July 30, 2022
 

Unit 3: Customized Job Development (CJD) Strategies

Thursday August 11, 2022
Saturday August 13, 2022
 

Unit 4: Systematic Instruction & Natural Supports
Unit 5: Social Security Work Incentives

Thursday Sept. 8, 2022
Saturday Sept. 10, 2022
 

Unit 6 Entrepreneurship/Self-Employment

Saturday, September 24, 2022

Registration was free...
Registration was free to anyone and everyone who wanted to join. We just needed their email address, first and last name, and to know if they identified as a self-advocate, family member, or professional. Contact information has not been shared with any third-parties.
 
---
Downloadable Documents seen on this page: