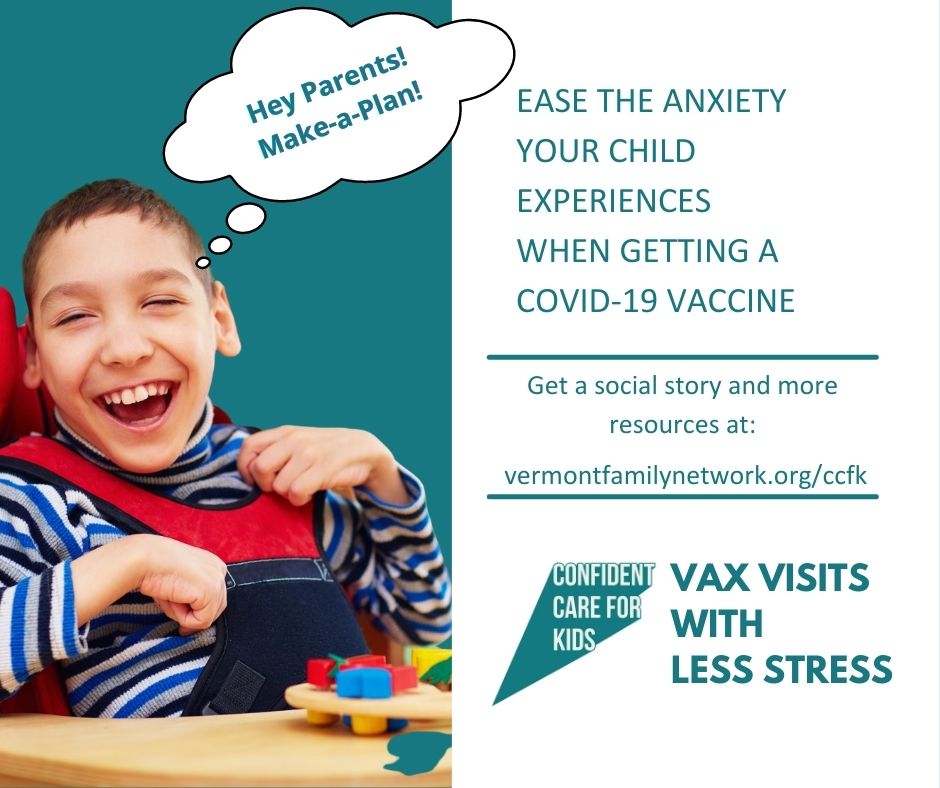 To remove barriers to accessing the COVID-19 vaccine, Confident Care for Kids (CCFK) urges parents and caregivers to join forces with their child's pediatric or family practice to create a less stressful vaccination experience.
CCFK provides to:
Parents and caregivers with a Vax Visit Prep Kit that includes a free, downloadable social story, information about what's in the COVID-19 vaccine and steps to prepare for the vaccination visit.
Pediatric and family practices with training, materials and calming sensory tools like pop-its, fidget spinners, putty, and more, including the new Buzzy, a small vibrating bee with blue ice-pack wings that helps to block sharp pain and provides distraction to create a vaccine visit with less stress for your child.
To help us raise awareness about this important initiative for children who are 5 and older, please consider doing one or all three of he following suggestions:
Call your pediatrician, your friends, and your allies to tell them about CCFK.

More information about Confident Care for Kids may be found at: https://www.vermontfamilynetwork.org/ccfk/