Jump to: What is COPAA? |  Who can apply? | How long is the training? | What are the expecations? | What's the Deadline? | Downloadable Documents
In partnership with the Council of Parent Attorneys and Advocates (COPAA), a national leader in special education advocacy, the Vermont Developmental Disabilities Council jump started a new scholarship program that covered the cost of tuition, a copy of the required text, and a one-year membership in COPAA.

What is the Council of Parent Arrorneys and Advocates?
COPAA is the only nationwide peer-to-peer network focusing on the civil right to a quality education for students labeled with disabilities. They describe their organization as,
"... an independent, nonprofit, §501(c)(3) tax-exempt organization of attorneys, advocates, parents and related professionals. There are 6.4 million children with disabilities in America. COPAA members work to protect the legal and civil rights of and secure excellence in education on behalf of tens of thousands of students with disabilities and their families each year at the national, state and local levels."
Every year leaders at COPAA host an online training called the Special Education Advocate Training (SEAT). The webinars come in three tiers - SEAT 1.0 (for beginners), SEAT 2.0 (intermediate) and SEAT 3.0 (advanced). The Council has prepared a brief summary that gives an indepth explanation on COPAA, the training, and how to apply for a scholarship.
Let's educate family members and professionals.
Scholarships for SEAT 1.0 were highly-competitive and limited for those who regularly found themselves advocating for young students with disabilities. The Council reserved 12 beginner classroom seats so that Vermonters may have the opportunity to learn the skills and tools they need to navigate the special education system.
Why commit three-months to a webinar?
The training starts August 3, 2020 and goes to October 12, 2020, and takes place online every Monday from 2:00pm to 4:00pm. The classes are live, not pre-recorded, and participants have every oppertunity to talk to their teachers, their peers, and make strong connections nationwide. Vermonters will have two additional exclusive classes focused on Vermont policies and practices.
To apply, please complete the Special Education Training Scholarship Application and send it to the Vermont Developmental Disabilities Council. Do not send your application to COPAA directly.
Two versions of the application are available depending on personal preference:
Enrollment in SEAT 1.0 training is a serious commitment.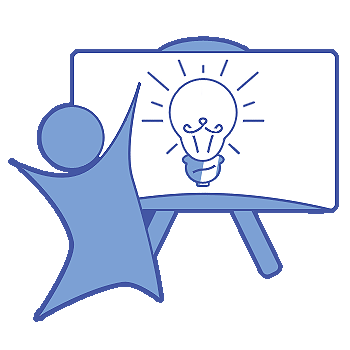 The course includes homework and even a test! The DD Council expects that you will:
Attend all classes and complete the assigned work.
Complete all course evaluations.
Use your training well on behalf of your student(s), your organization, and/or your community.
The application deadline is May 30, 2020. 
Scholarships will be announced by June 3, 2020. Electronic submission by the deadline will be accepted as a place-holder, but a signed copy has to also be sent to:
The Vermont Developmental Disabilities Council
100 State Street, Suite 342
Montpelier, VT  05633-0206
---
Downloadable Documents seen on this page: