Jump to:  Learn More about Summer School and How to Apply | What is the Vermont Leadership Series? | Downloadable Documents
The Vermont Leadership Series announces its first Summer School for past Graduates!
Summer School starts soon!  Because this is an advanced class, Summer School is only open graduates of the Vermont Leadership Series.  This hands-on training will help Leadership graduates to refresh their skills and gain more confidence.  Amy Schollenberger from Action Circles is back!  She will be teaching about building relationships with State leaders and getting your message across.  Each session also includes a special guest speaker.  All classes will take place on line.

Session 1, Building Relationships for Impact
Tuesday, June 1, 12:30 to 2:45 p.m.
 
Session 2, Creating an Effective Message
Tuesday, July 27, 12:30 to 2:45 p.m.
 
Session 3, Planning my Next Steps
Tuesday August 17, 12:30 to 2:30 p.m.
 
Want to learn more about Summer School before you apply?
Read the one-page summary and email event coordinators if you have more questions. Summer School is for those who've already taken and graduated from the Vermont Leadership Series.
How do I apply to become a candidate for participation?
The deadline to apply is Saturday, May 22nd, 2021. We encourage all Graduates to apply. 
I'm not a graduate... So, what is the Vermont Leadership Series?
The Vermont Leadership Series trains Vermonters with developmental disabilities, and their family members, to be advocates for positive social change. Lessons include steps to be a leader, how to get your point across, and key issues in disability rights.
These workshops are comprised of presentations, panels, and interactive exercises illustrating legislative advocacy skills, ways to promote positive attitudes about disability, and inclusive practices that harness the strengths of all.  Activities are designed to help participants build new partnerships and increase each developing leader's commitment to making Vermont a better place to live for people with disabilities.
Guest speaker and nationally known self-advocate, Chester Finn, encourages Leadership Series participants by saying, "Your motto should be 'If I don't do it, who will?'"
Leadership is for Vermonters with diverse experiences of disability. Examples include:
Parents of any age who support a son or daughter with a developmental disability.
Adults living with intellectual or other disabilities who want to take their advocacy to a new level.
Sisters, brothers, and grandparents who are growing into their role supporting a family member with a disability.
The Leadership Graduation Ceremony takes place every year at the Vermont State House on

Disability Awareness Day

.
The series is sponsored by the Vermont Developmental Disabilities Council and Vermont Family Network, with support from Green Mountain Self-Advocates, Vermont Department of Health, and UVM Center on Disability and Community Inclusion.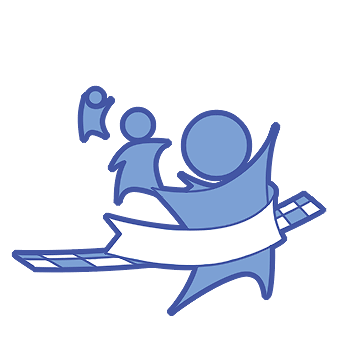 Event coordinators reserve the right to select participants if there are too many applications; but we hope to be able to admit everyone.
---
Downloadable Documents seen on this page: